Cortland Compact Sink Type 3
Cortland's Specialty Compact Sink Type 3
This is the ultimate flyline for fishing from the Bellyboat for Pike on the big lakes with deep water.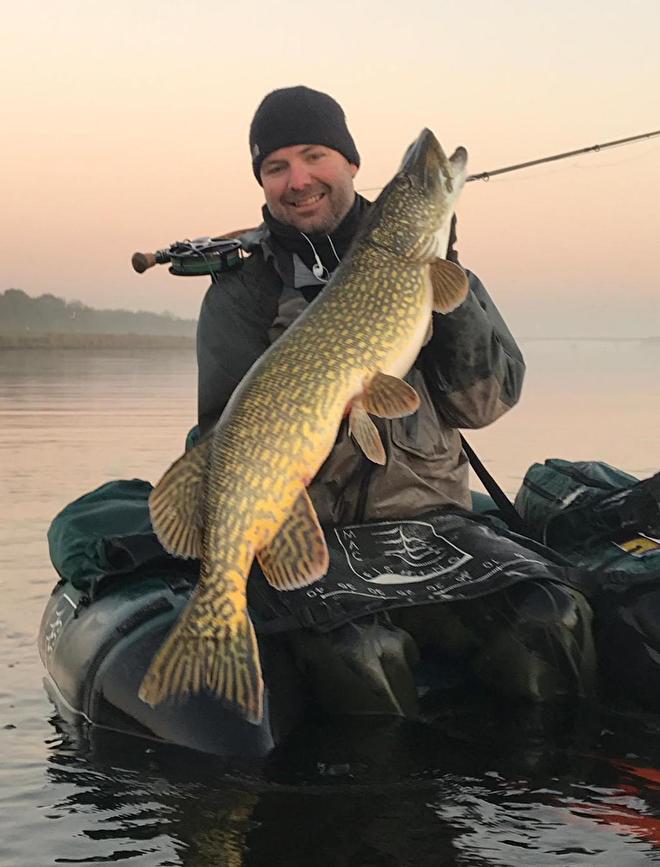 Cortland's Compact Sink lines - the world's most versatile sinking lines that are rated for all temperature conditions. Each line features a 28ft sinking head with a translucent-color intermediate running line.
Cortland's Compact Series Sinking lines are designed to be the most versatile sinking line on the market. Rated for both fresh and saltwater and all temperature conditions, our medium stiff monofilament core and proprietary HTx coating give the line a tangle free, supple feel in cool conditions but stay slick and hard in the tropics. The 28 FT sinking head is paired with a translucent colored intermediate running line putting the angler in the ideal feeding zone but allowing for easy line management and identifying when it's time to re-cast or shoot line. Available in type 3, 6, and 9 sink rates with dual welded loops, the Compact Sinking lines are ready for fishing small streamers to the biggest fly in your box! The versatile jacket material allows you to target anything from trout and small mouth to musky and striped bass.
FRESHWATER / SALTWATER | 100′ | SINKING HEAD / INTERMEDIATE LINE
COMPACT SINK TYPE 3 KEY FEATURES
WATER: Freshwater / Saltwater
LINE: Sinking / Intermediate
LENGTH: 100ft
CORE: Monofilament
• Type 3 Sinking Head
• Intermediate Running Line
• Slick and Supple